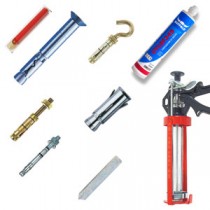 Anchors & Chemical Anchors
A wide selection of mechanical masonry fixings, including anchors, masonry anchor eyes, masonry anchor hooks, shield anchor loose bolts, through bolts, hammer in fixings, drop in anchors and chemical fixings.
Need help deciding on the best fixing for your application? Then call our expert sales team on 01743 344 766 for help and advice.