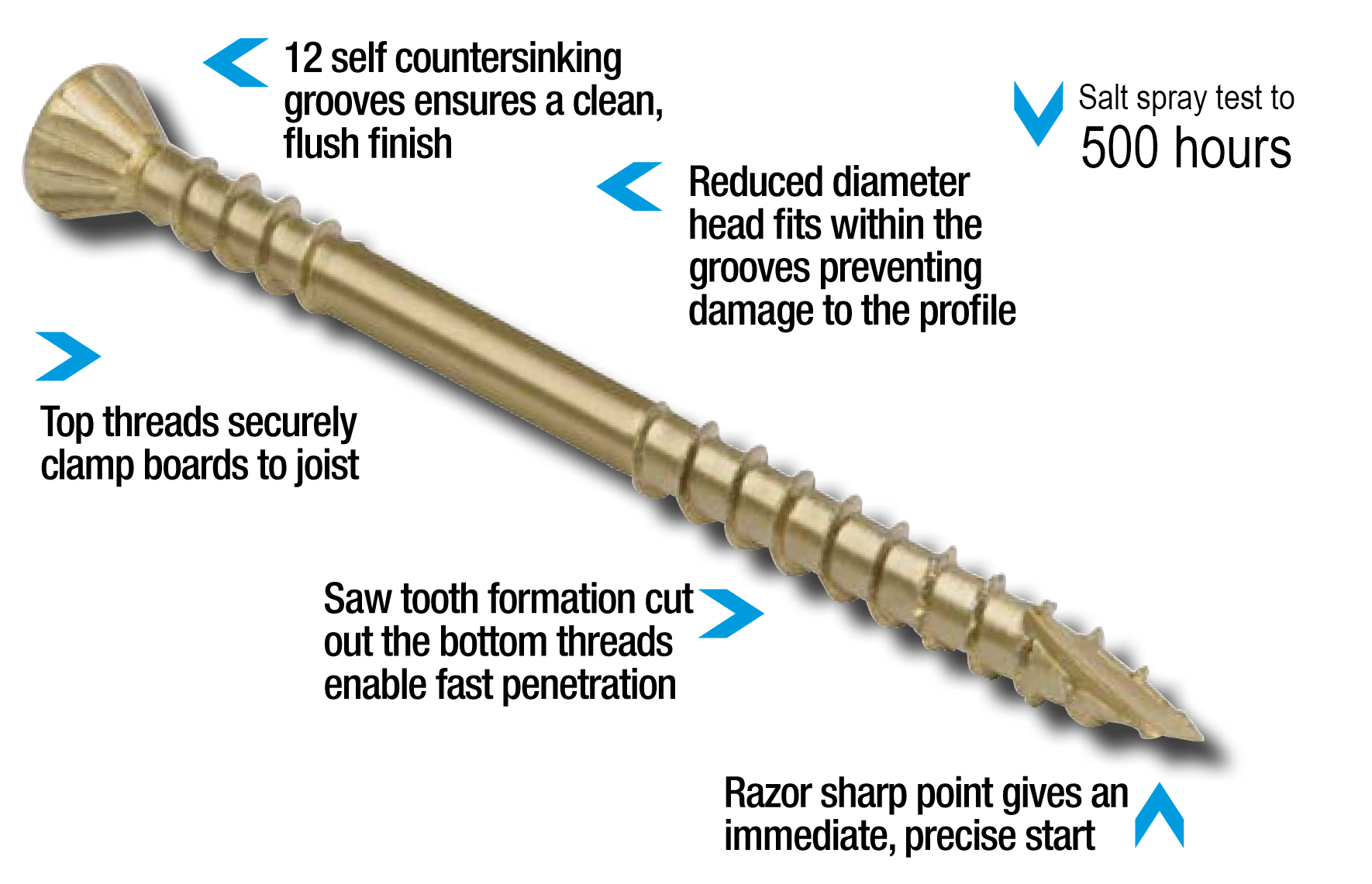 There's a lot more that goes into the humble wood screw than you might think. Since the development of screws in the early 15th Century, screw evolution has been marked by several technical innovations.
There are a wide variety of wood screws on offer (with different drives, materials & finishes) and at Welfix we can supply anything you require, even non-stock items, typically for next day. If, however you are unsure and are wondering what wood screw you should use, maybe the below may help;
Drive recess
To help reduce cam-out (the frustrating slip of the screwdriver on the head that wastes time with every screw to avoid cam-out we recommend looking for a deep recess, such as the sort you'll find in our Optimaxx Wood Screws.
Torque
Traditional pozi wood screws are a great low cost option for general use, but when you want a multipurpose with simple, speedy driving choose the additional torque of Optimaxx wood screws. Optimaxx feature a sharp saw-tooth formation cut out of the bottom threads, which bite into the timber reducing torque and resistance, enabling fast penetration without a pilot hole. They also feature a sharp, wide, deep thread formation coated with a unique lubricant which facilitates fast continuous insertion.
Preventing wood splitting
Some timbers risk splitting and cracking unless you predrill which can be time-consuming. But if you choose the right performance wood screw (such as out Optimaxx, or our Budget Performance range, you'll avoid cracks on all timbers and also avoid the time lost in pre-drilling.
Optimaxx wood screws feature a specifically positioned long thin groove dramatically reduces the pressure build up on insertion by dispensing wood fibres, preventing splitting when screwing close to the edge.
Neat & tidy finish
To ensure a tidy finish Optimaxx wood screws feature 24 unique self-countersink grooves under the head which remove the need to counter bore, saving you time and effort, whilst giving you a tidy, smooth, flush finish.
Long life
Our range of Optimaxx wood screws are salt spray tested to 500 hours, ensuring they are tough enough to stand up to the very worst of elements.
When you need the right screw for the job, call Welfix on 01743 344 766
Posted: Thursday, September 27, 2018
« Back to news