Call our team on 01743 344 766 & we'll get your order ready for collection, or delivered straight to site (on our FREE local delivery service), or using one of our low cost courier service for customers further afield.
Place your orders before 10:00 am. For a same day delivery by 16:00 (subject to stock availability)...
Yes, we're still OPEN. However, for everyone's safety we have made a few changes...
Trade counter is set up for social distancing... We also operate a call & collect (drive through) service.
Just phone, or email through your order and we will get it ready for collection and even load your vehicle (without having to come into the trade counter).
Simply press the 'Delivery Collection button' on side gate and we will bring your items around on a trolley to load your vehicle.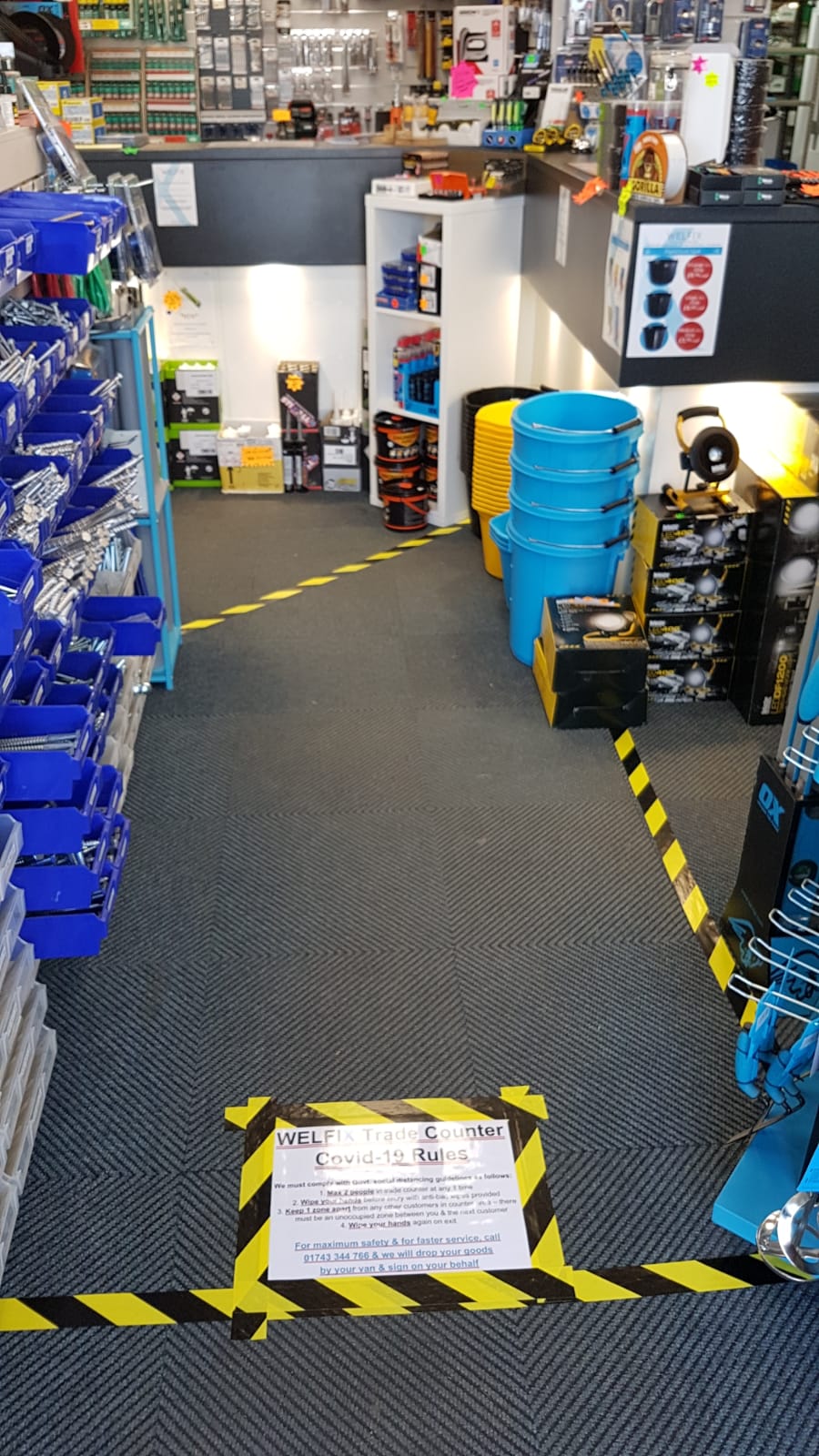 We have implemented specific processes to ensure we are meeting the required social distancing precautions, and apologise if these cause any delays or inconvenience.
Although our Trade Counter will remain open, we have restricted access to only two customers at a time to ensure adequate social distancing.
We have also marked out waiting areas for customers to allow adequate distancing (see below image).
Where possible we would ask our customers to phone/email orders ahead to allow time for us to prepare for collection and reduce any unnecessary waiting.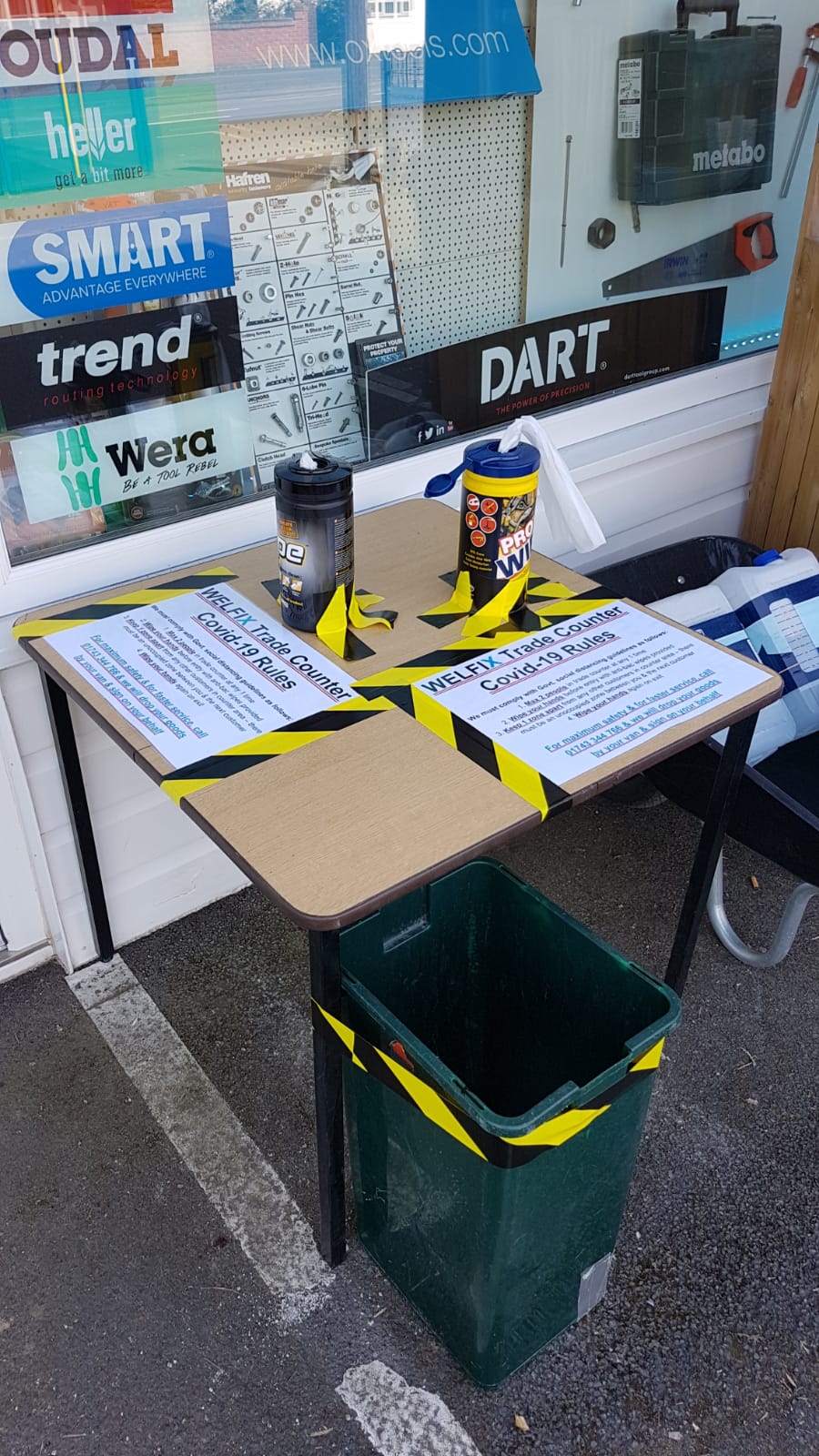 We have set up a hand washing station outside our trade counter for all visitors to use before entering (Please CLEAN your hands before entering).
Please be assured our staff are also taking every precaution when it comes to washing hands and hygiene.
& don't forget, we are still running our usual FREE local delivery service (straight to your premises, or to site).
With the rapidly changing situation and ever-increasing concerns around Coronavirus (COVID-19), our top priority at Welfix is the health and safety of our staff and customers.

Based on the current government guidelines [see link], and the fact that hardware stores can continue trading, Welfix is continuing to deliver orders, and our Trade Counter is still open.

We will continue to communicate regularly as the situation changes, and we will be liaising with our supply chain to monitor any impact on the supply of products. If you have any questions or concerns, please call us on 01743 344 766. We will continue to update our website www.welfix.co.uk as the situation changes.

We assure you that we are doing all we can to support our staff and customers during this challenging period.

All the best
Welfix team
Posted: Thursday, November 23, 2023
« Back to news